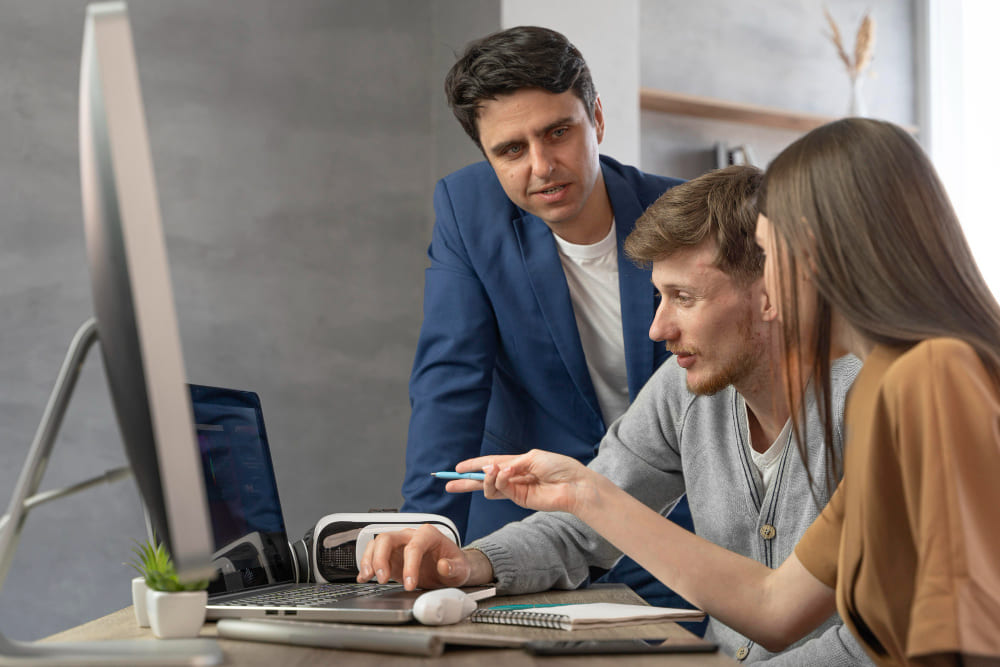 Umalis, a dynamic and committed company
A specialist in wage portage for several years, Umalis Group is an SA with capital of € 240,000.00 headquartered in Caudry.
The company was founded in 2008 by Christian Person, a 45-year-old CEO who has been supporting managers in professional retraining for more than 20 years.
On its arrival, the Umalis group's exclusive mission is to provide salary support for independent consultants who wish to carry out their activities in complete independence and to promote their expertise to one or more clients.
Whether in France or internationally, Umalis successfully provides salary portage for consultants working in various fields of professional activity, particularly in the IT sector and new technologies.
Listening to their expectations, available and responsive, Umalis accompanies them on a daily basis to allow them to carry out their activities without worrying about the administrative formalities in connection with the labor legislation.
Umalis Group has experienced very strong growth since its creation. In 2016, the turnover reached nearly 11M €, for a workforce of 200 consultants.
His perseverance, his strong involvement in the field of porterage and his seriousness have allowed him to go public since 2014.
Umalis is today a group of companies in full expansion, bringing together eleven subsidiaries spread over the sectors of wage portage, media, sport and research for employment: Umalis Group, Umalis Research, Umalis Fit, Umalis International, Umalis, Umalis Tunisia Consultant, Umalis Invest, Umapp, Sysalia, Coeurs de Foot and Africa Top Sport.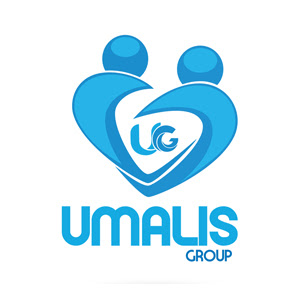 UMALIS, THE SECRETS OF SUCCESS
After a successful experience in supporting executives in professional retraining, Christian Person founded Umalis Group in 2008 with a strong ambition: to stand out through a sense of innovation and promote new forms of work. It is for this reason, moreover, that Umalis has specialized in wage portage dedicated to the self-employed in search of professional autonomy associated with social and wage security.
Driven by an unwavering desire to develop his group and diversify its activities, Christian Person decided in 2012 to set up Umalis Tunisia, the subsidiary of Umalis Group in Tunis. This international center specializes in the design and development of digital solutions.
2014 marks a particularly important stage in the journey of Umalis. The Group goes public on Euronext Access, and creates Umalis Lab, an employment research laboratory. 2014 is also the year of the launch of the Umapp me project, a mobile application based on the concept of geolocation to find help on a daily basis.
The ambition to venture into new development strategies led the company in 2015 to develop its own media center. She then joined forces with Dounyazed Mesli, a former player and volunteer communications manager at FF Issy, to create Cœurs de Foot, a young media specializing in women's football in France and internationally.
In 2016, a new step was taken, that of the acquisition of Africa Top Sport, the leading sports information portal in French-speaking Africa, a center which very quickly gave birth to Africa Top Success and Africa Top Radio.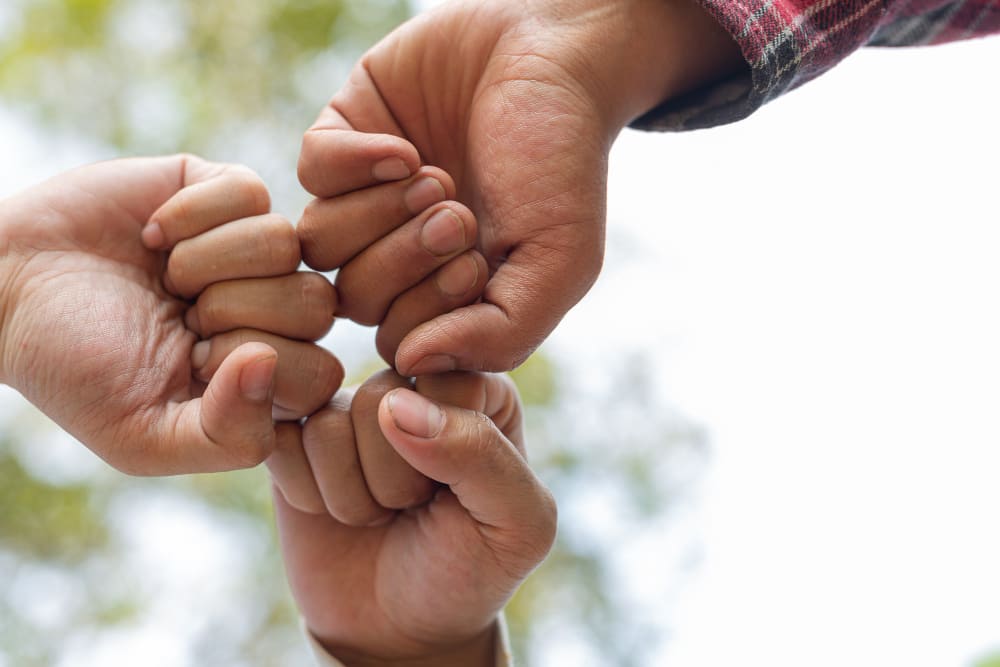 Our values
Umalis is a company on a human scale where the values ​​of responsiveness, professionalism and benevolence prevail.
Efficient and committed, our company provides each of its consultants with the right services and the right solutions at the right time. Our ultimate goal is to guarantee them an irreproachable quality service that will allow us to earn their trust.
Our difference
Christian Person, reports in one of his interviews: " Umalis Group has developed specific know-how in the face of highly qualified, very demanding experts, by controlling the financing of innovation. Thanks to our expanded strategic team, we offer clients high in-house expertise in arranging this financing, which is often a headache for the company, whether in terms of human resources or the costs incurred, in particular. for fast growing companies. "
Our ambitions
On the strength of these successes and a dynamic of turnover growth of around 40% per year, Umalis Group aims to be a true reference of expertise at the service of consultants in search of autonomy and professional independence.
We also aspire to further develop the status of wage portage employment and its accessibility to as many trades as possible.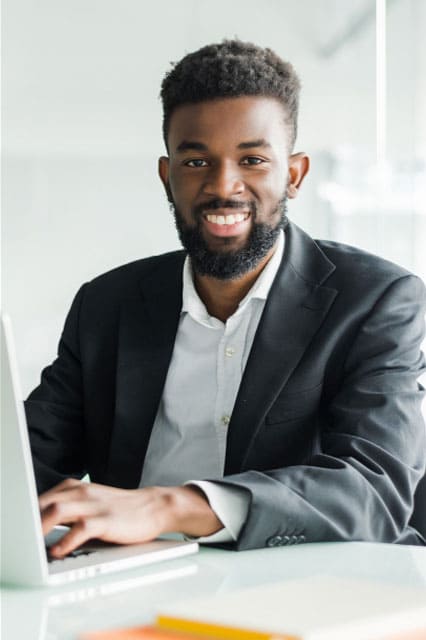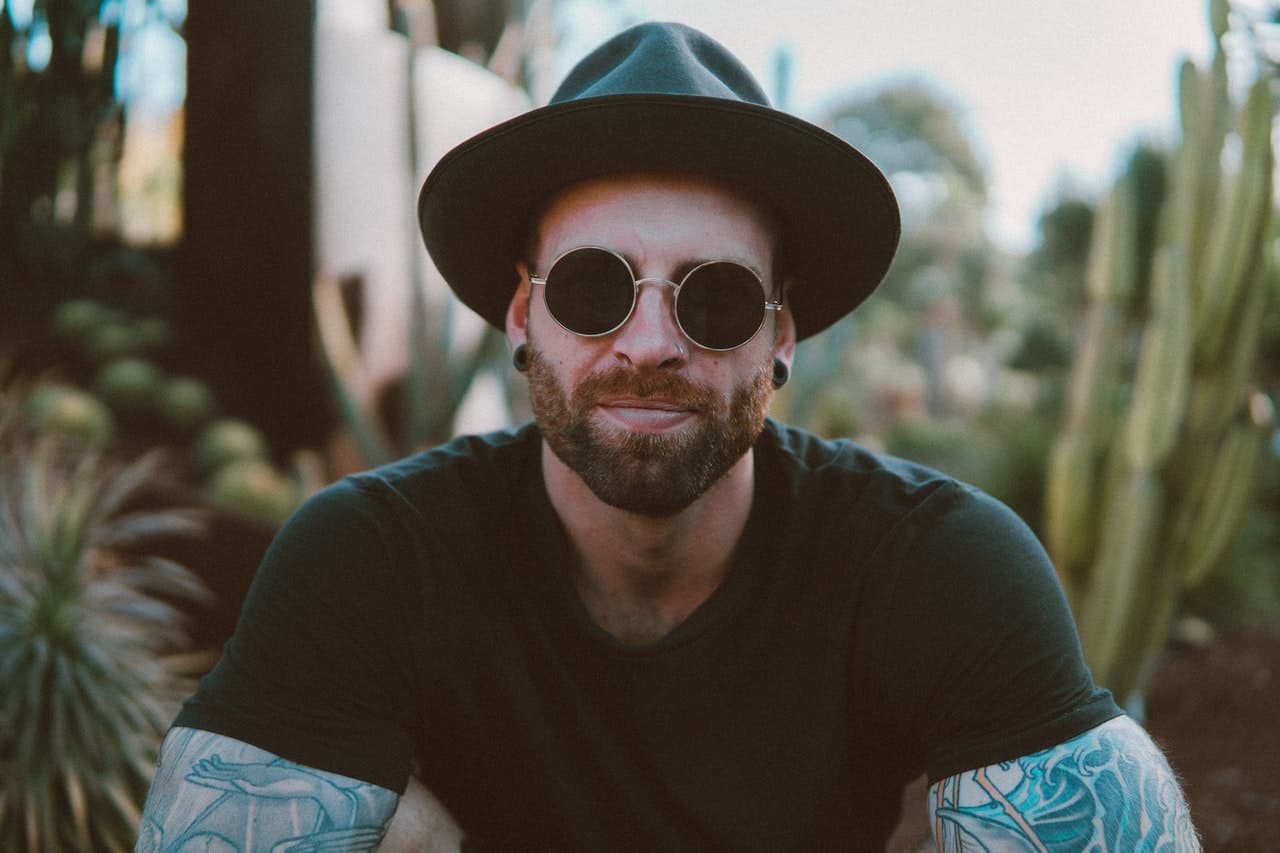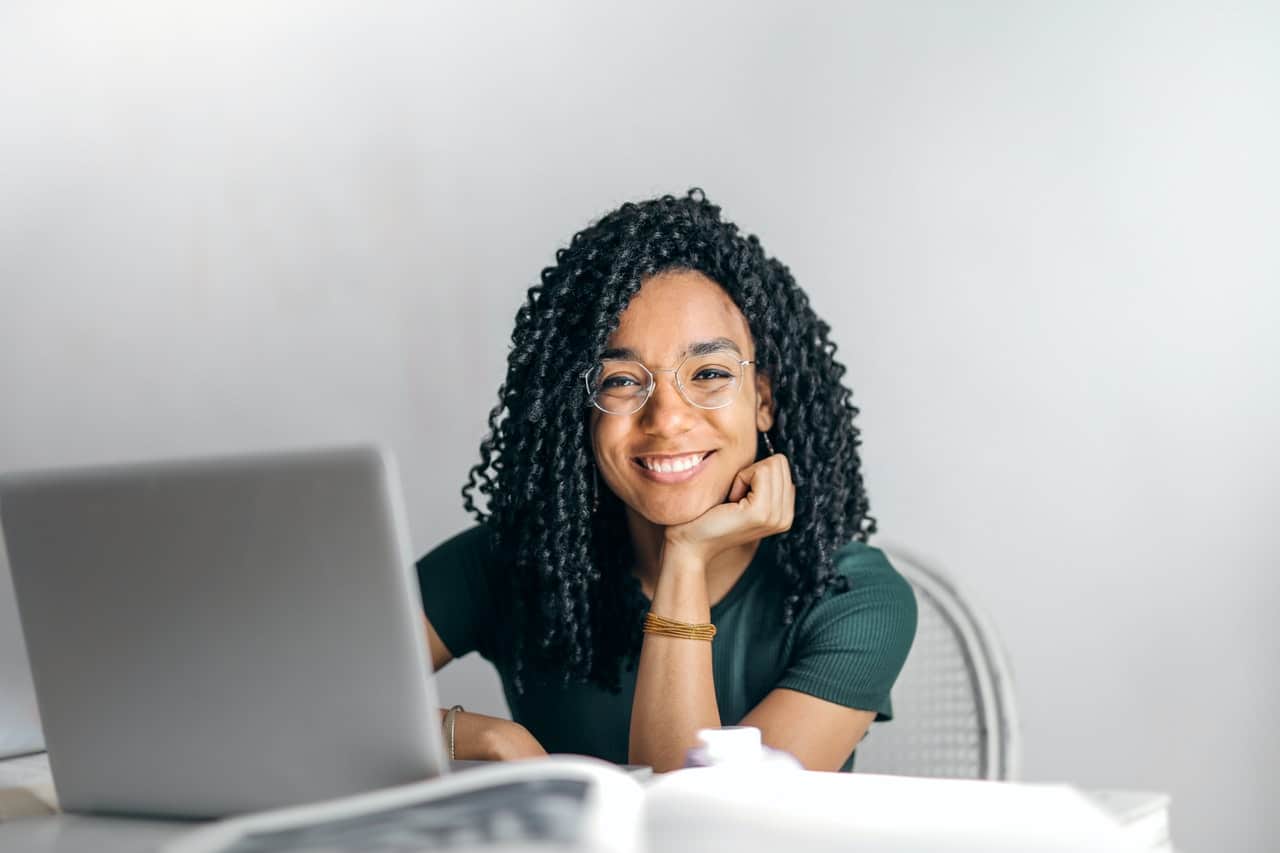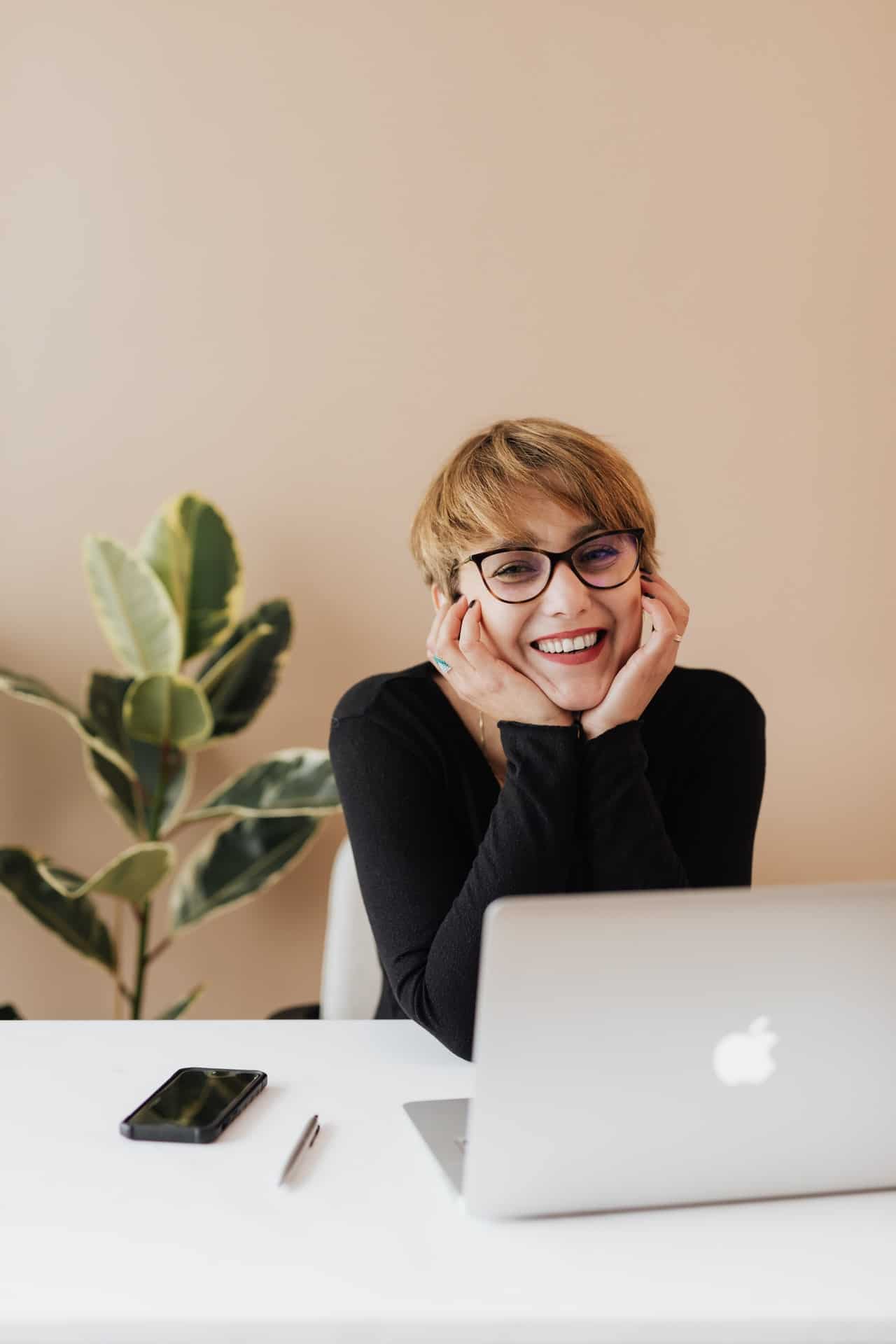 Thanks to the JEI Status granted from 2008 to 2016, Umalis redistributed more than 1 million euros to its consultants.
Umalis, an efficient contribution, in the development of new forms of self-employment:
In 2008, Christian Person, founded Umalis Group (formerly Portage SI), an  innovative and ambitious 
employee portage company
. 
Listed on the stock exchange
  since 2014, Umalis has been able, at the end of these few years, to forge a good reputation and to place itself among the best recommended employee portage companies.
Having as its main mission the support of experts in search of autonomy and professional independence, Umalis is also dedicated to carrying  out research and development work on new forms of employment.
With a division exclusively dedicated to research, the Group carries out multidisciplinary work in sociology, management and management sciences and IT.
An investment of considerable importance with expenses often exceeding  15% of the overall expenses of the company.
Umalis Group is distinguished by the JEI label (Young Innovative Company)!
Having answered eligible for the  
Young Innovative Company (JEI)
 criteria, Umalis Group has obtained by rescript an official agreement for the recognition of this status since 2008.
For 8 years, Umalis was considered by the Tax Administration as a JEI. An advantageous and recognized status, which the company has succeeded in obtaining thanks to the efforts made in carrying out and promoting its R&D projects.
Umalis had associated a large number of its litters with its  research and innovation work.
JEI exemption: A benefit graciously shared with our consultants!
The  
JEI label
  has enabled Umalis Group to benefit from several tax advantages and an exemption from employer social security contributions for people participating in research.
The JEI exemption was more than 1.2 Million Euros over 8 years, and hundreds of paid employees have benefited from it.
Thanks to these JEI exemptions, Umalis has limited the management fees paid by its  consultants  at very low rates, varying between 3 and 6%. At a cost that is always less expensive than with its competitors, Umalis offers its consultants  porting offers  adapted to their needs with quality services, in complete transparency and security.
The Fiscal status of the JEI was valid for 8 years following the creation of Umalis. During these years, the company has been able to calmly develop its research work and considerably improve the services and the wage portage offers offered to its consultants.
Christian Person finds that  "the JEI label was for Umalis Group a great opportunity which allowed us to promote our involvement and the efforts made in the development of new forms of self-employment known as" Hybrid forms of employment ". The world of work is constantly changing and it is now reserved for innovative and atypical forms of work, characterized by more flexibility and flexibility. "
Innovation Research Strategy
The need for work is visible everywhere. We constantly need the work of others! And, in fact, there is too much work to be done, but not enough jobs to meet it.
This is why Umalis has set itself the goal of recreating the link between work and employment. From our point of view unemployment is only a social and cultural construction.
Projects driven by a shared passion
Our French society is changing rapidly: the emergence of a new form of economy, collaborative, societal, entrepreneurship which is tinged with a vision of solidarity, the technological explosion which induces the arrival of new professions. These revolutions are transforming our vision of work:  
we must think differently about the jobs and the labor market of tomorrow.
Our research is an outline of the challenges that digital worlds raise today for research and society. We are trying to answer the question for which no answer has yet been found, which is unemployment. We research the causes of it through the humanities and try to adapt the technology to our basic research.
To do this, the objective of the research and innovation work carried out by our researchers is to put people back at the center of Umalis' concerns. Our R&D pole is located at the heart of the reflection on new forms of employment, its vocation is to produce and disseminate qualitative and quantitative knowledge on employment in France and abroad in order to serve the general interest and innovation and to mobilize concepts and tools to understand the cause of the appearance of new forms of employment, retrace their history, understand the issues, and offer original perspectives.
By being part of a corporate social responsibility approach, our R&D work has enabled our information system to be able to offer new tools adapted to the needs of consultants. ; by reducing the obstacles to autonomy, by offering advice, coaching and training, accessible online.
The Umalis R&D pole invites politicians, association managers, business leaders, professors, researchers, journalists to participate and reflect together on our main research themes around employment.
Umalis on the Stock Market
The stock market presents an incredible opportunity for investors wishing to enter the French market. Indeed, the stock market is an exceptional place of investment, opportune for investors to find part of the capital necessary for their expansion. However, the latter are sometimes forced to follow complex procedures to understand the stock market safely.
Do you want to be a wage employee?
Join Umalis Group
A few steps are enough!
So take yourself with us!